Get Cash For Cars, Rochester!

A safe, quick and convenient way to sell or recycle your junk car, truck or SUV in Rochester, NY.  
Oh, and by the way…
We love it when customers upload photos along with their reviews!  If you have a photo of your vehicle, please consider uploading it too.
Not Sure How Reviews Work?
No Problem! Click or touch the button below to watch this short, simple video on how it all works. Video will open in YouTube.
Get Cash for Your Junk Car
Do you have a car, van , truck or SUV that is damaged, not running or simply no longer wanted? Have you recently been in an accident that resulted with your car totaled or undrivable? Have insurance companies left you with limited or zero options?
Cash for Cars Rochester is the quickest and easiest way in Upstate New York to turn your unwanted vehicle into cash – right now! We've been in business buying, towing away and recycling used cars, trucks, vans and SUV's for decades.  Give us a call today @ 585-482-2140.  
Highest Cash Values Paid For Your Vehicles
After determining a fair price for your vehicle, we can easily set a meeting and in most cases, we can have cash in your hand within 30 minutes – depending on your location of course. 
Cash for Cars Rochester believes in a NO HASSLE policy and wants to get you paid!
Get that junk car out of your driveway, shed or garage as soon as possible!  Stop hesitating to sell your used car and contact Cash for Cars Rochester today to earn fast cash in your hand now.  Recycle your junk car! 
No Keys? No Title? No Problem!
Our team is knowledgeable and strives to provide hassle free, friendly and FAST customer service.
No title? In most cases, with a valid driver's license and registration, that's no problem!
Lost keys? As part of our service, we provide free towing of your used car, truck, van or SUV.  It doesn't matter if your car can drive, start or so much as make a noise at all!  Our team of vehicle towing professionals will get rid of your old clunker in no time. 
Stop hesitating to sell your used car and contact Cash for Cars Rochester today to earn fast cash in your hand now.
Vehicle Removal & Towing is Always Free!
Free Towing for Your Unwanted, Junk or Scrap Vehicle
At Cash For Cars, we won't charge for hauling away your unwanted vehicles.  It doesn't matter if your junk or used car, truck, SUV or van can move, start up, or even make a noise at all!
We never ask our customers to drive their vehicle to our location.  Cash For Cars will quickly arrive at your location and remove the vehicle.  That unwanted vehicle will be out of your way, and you will have extra cash in hand.
Call us today at 585-482-2140 or email us for a free estimate. We will provide you with an estimate of what we will pay you  for your junk vehicle.  We will also schedule an appointment for vehicle removal.
Stop hesitating to sell your used car and contact Cash For Cars Rochester today to earn fast cash in your hand now.
Still Have Questions?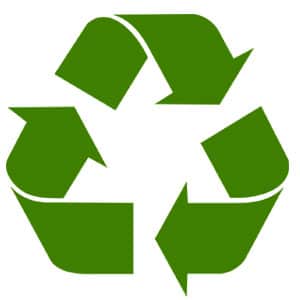 Cash For Cars has a long history of junk vehicle removal and recycling.  We are a 3rd generation, locally owned and family run business.
We started in 1929 as a small scrap metal and vehicle recycling center. For almost 100 years, Cash For Cars has provided fast and friendly service to the community, all while also offering a disposal option for junk vehicles.
To you it may not just be a junk car, a totaled SUV, a worn out and broke-down truck or van, or maybe even a perfectly fine used vehicle that you just no longer need.  Vehicles are indeed very personal to people.  They often have memories attached to them, good or bad.  So when it's time for it to go, it can be quite emotional. 
Letting go of that old vehicle is also good, and having that vehicle recycled is good for the environment too.  learn more about recycling your used vehicle here.