Junk Car Recycling in Rochester NY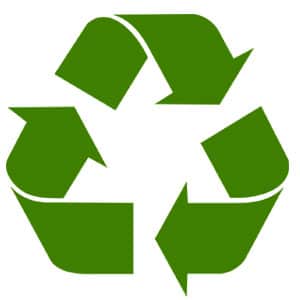 So what's in it for us you ask? Your vehicle is worth money in vehicle recycling, auctioning, scrap metal and other materials being recycled. When you recycle a car for example, your are not only getting cash-in-hand, you're also making the environment safer place for all of us.
Facts About Auto Recycling
Did you know that your car is the most recycled item in the United States?  It's true!  Every year over 12 million cars get recycled.  Being in Rochester, NY with our salty roads each winter, we tend to go through cars way faster than most of the southern parts of our country.
Every year more than 18 million tons of steel are melted down and reused. Recycled junk cars turned into scrap steel is far more environmentally friendly than producing new steel. In fact, enough materials are recycled from cars to save 85 million barrels of oil from being used to make new parts. Even the oils and fluids are safely removed from recycled cars.
What Gets Recycled?
Today's cars have several metals such as steel, aluminum, and even some precious metals like gold, palladium, platinum and rhodium. Not to mention there's also plastics, carbon fiber, rubber and glass.  Virtually every part of your junk car gets recycled including used motor oil!
Get Started!
We pay our customers in cash for vehicles that we buy.  Cash For Cars Rochester will also pay cash if your car is running or not, junk, wrecked, new or used. If you're looking to sell, we're looking to buy! You're probably wondering how or where to get started, right?  It's easy to start, here's how. By calling us, you will receive a guaranteed cash offer, free towing and award-winning customer service. One phone call and you get all the benefits that come with selling your car with us.
Here's a detailed article with even more recycling facts here.